The Edmonton Opera Program
The Edmonton Opera Program is published four times per year. The Opera's exciting 55th season includes a Pre-Season (Summer) Program, as well as the Mainstage Series featuring La Traviata, Hansel & Gretel, and The Misadventures of Count Ory with performances at the Northern Alberta Jubilee Auditorium, which seats approximately 2,400 people. All patrons receive a copy of the program which is in magazine format. With nine performances taking place during the 2018/2019 season, the audience reach is well over 25,000 people.
To advertise in the Edmonton Opera program, please contact Barry Powis at:

Phone: 780-906-8846 Email: in_barry@telus.net

Barry will be glad to discuss your advertising campaign with you. Should you represent a non-profit group ask about our special rates; or if you want to advertise in multiple publications ask about available discounts.
For more information on the Edmonton Opera season, go to www.edmontonopera.com.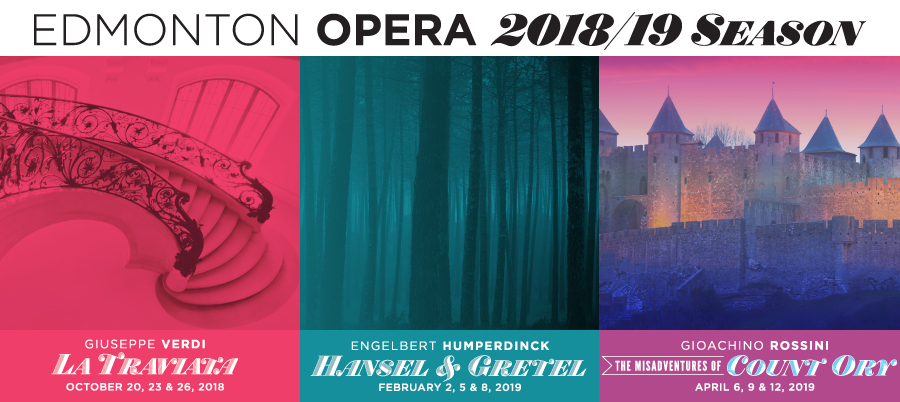 Browse our most recent program.
Count Ory
For any inquiries pertaining to graphics, ad layout, or for emailing
artwork, please contact Christine Kucher at:
Email: christine@suggitt.com Phone: 780-702-0136